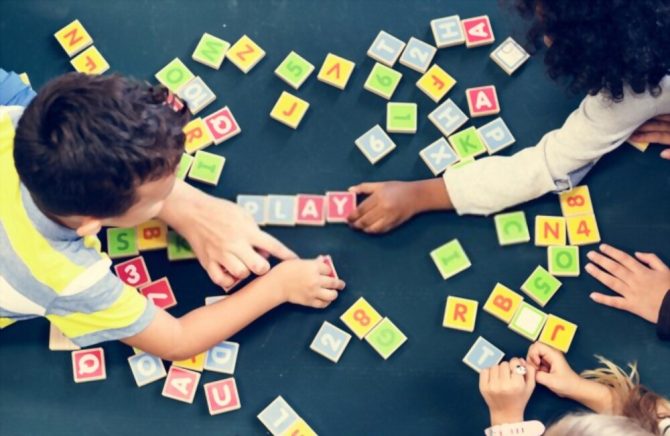 Online Word Games For Your Kids to Play This Summer
Who doesn't love a good puzzle? Puzzles develop logic and critical thinking skills, along with patience and endurance. Online word games offer all of this plus more: they target valuable language and reading skills. Our games can be played in the car or while you wait at the doctor's office, turning that extra time into a moment of learning. 
Why Play Online Fun Word Games?
You're worried about the summer slide, but your kid is interested in spending the summer having fun. Fun Word games are the happy medium you can both agree on. They offer spelling, vocabulary, phonics, phonemic awareness, and reading practice. They're also the perfect reason to compromise on some extra screen time. Whether your child is just starting kindergarten or almost done with elementary school, you can find games to target new skills in a way that gets them excited to be learning. 
Word Puzzles
Word puzzles offer an engaging way to help kids practice their spelling skills. If you're looking for a classic game in an online version, check out Word Scrabble. In this game, students are challenged to use the 7 letters they're offered to build as many words as possible. Students can start out building 4-5 letter words, then increase the challenge with 4-7 letter words.  
Sometimes a little challenge ups the ante and interest in some kids. In Word Unscramble, students swap letters to form a word, racing against the clock as the letters slowly fall to the ground. There's a level for grades 1-5, so you'll be able to find the version that's just right for your learner. 
No matter your child's interests, there's a hangman game for that. Hangman is the perfect chance to practice the spelling of a variety of topic-related words, such as colors, shapes, months, and numbers. Is your child animal obsessed? There's a hangman game for that. Learning how to spell all the US states? You guessed it- there's a game for that too. Most of the games have a version for kids in grades 1-5, so there's a level for all sorts of learners.
Want to target spelling and vocabulary in one online game? Word Scramble is what you're looking for. Students are given a set of letters along with a picture. Then, they select which letters are used to spell what the image is showing. Once students spell the word, they can hear it read AND see a dictionary entry for the word that includes the part of speech, definitions, and correct use in a sentence for each definition. 
Word Builders
Our Word Ladder Game is the perfect chance to build spelling, phonics, and vocabulary skills. Kids use picture clues to determine the replacement letter as they move down the word ladder. Different levels are available for learners in grades kindergarten through second, with three, four, and five letter words. Students can complete a ladder with three steps up to eight steps! Practicing spelling with word ladders helps kids understand how they can utilize familiar words they already know how to spell in order to spell new, unfamiliar words. 
Language development is critical in success both in school and in everyday life. These online word games will aid in that language development and make the practice a treat, rather than a chore. Check out these and other games at TurtleDiary.com.