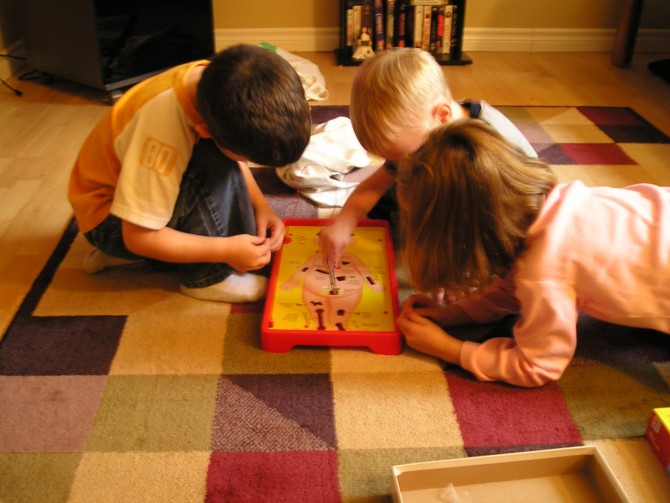 5 Fun Educational Games to Play Instead of Watching TV
It's summertime, and there is nothing more exciting than being a kid during the summer. However, no matter the number of pools and parks there are to play in, you may find during these summer months that your child is a magnet to the couch, finding relaxation in front of the TV. While we all have fond memories of our favorite childhood TV shows and cartoons, you still want your little one to continue developing their skills over the summer break.
How can you incorporate learning into these vacation months without your kids catching on to this educational motive? Games! Games are universal learning tools that support all types of learning styles. Educational games are also a great way to practice any tricky school subjects at home in a fun and relaxing environment.  For example, school games online are easily accessible and creative tools that have proven to be very helpful for struggling students. In fact, games do not have to be completely academic in order to be educational. Pass down your favorite games from youth, like Monopoly, freeze tag or hopscotch! These types of games strengthen a number of social skills like communication, sharing and patience. Furthermore, games give you an opportunity to be a part of your child's learning process in a hands-on and convivial way. Take advantage of this fun and educational opportunity to get your kids off the couch and back into a learning mindset. There are a huge number of possibilities for games indoors, outdoors and online, but check out this list to get you and your kids started:
Flashcard Games
Flashcards, both traditional and digital, are a multi-sensory activity. Combining pictures, print, audio and movement these flashcard games are adaptable to many different learning styles. You and your little one can make your own, turning it into an art project too!
Educational Games for Kids Online
These games have become quite popular in and out of the classroom thanks to their inventive take on classic learning techniques. Additionally, there is no shortage of school topics to practice. If you need an idea of where to find these games online try these.
Scavenger Hunts
Add fun to an ordinary day with a game that can be done anywhere, whether you have one or several children. Scavenger hunts are easy to create and can be tailored to many scholastic themes. They are an active way to get to know a topic and work on problem-solving skills!
Board Games
Great on rainy days when the TV is looking even more appealing than usual. Classics like Scrabble, Monopoly and Candy Land have learning highlights like literacy, language, math and reasoning skills. Plus, board games encourage a focus on the game, increasing your child's attention span in this digital age.
Charades
Playing charades engages kids in a range of social skills activities and can also be adapted to a number of school topics like science and history. After each round, try to encourage kids to analyze which gestures worked, which didn't and why.