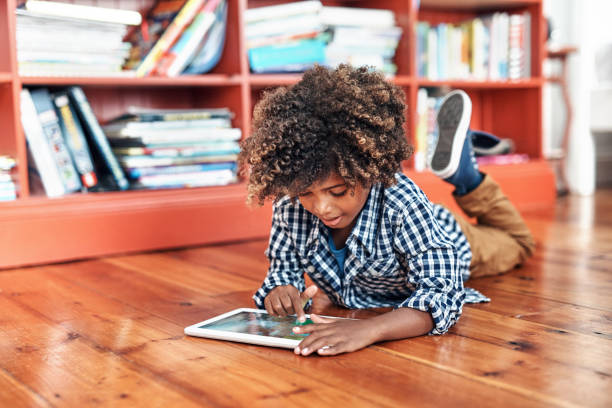 What Type of Online Games Should Kindergarten Kids Play?
With the wide array of games available online, it can be overwhelming to find games suited for your kindergartener.  Kindergarten online games don't have to be difficult to find if you look at Turtle Diary.  With the basic skills in mind that all kindergarteners need to succeed in school, online games should support the needs of each learner.  Games that introduce and reinforce these basic skills are the key to success in Kindergarten.  But for kids, the games that are the most fun will keep them practicing their skills again and again.
What type of online games should Kindergarten kids play?
Shape & Color Games
One of the basic skills that kindergarteners need is color and shape recognition.  Games like "Find the Shape" and "Color by Number" can help kids develop these basic skills.  Plus there are a variety of color and shape games that allow kids to practice without realizing they are practicing.
Letter Recognition Games
Learning both uppercase and lowercase letters is another essential skill for kindergarteners, though many enter school not knowing either.  Games should work on basic recognition with fun elements to remove any stress and anxiety, like "I Spy Alphabet."  Sequencing the letters in alphabets is also important, and "Connect Alphabets" teaches this skill with dot-to-dot fun. Then they can move into writing letters with "Write Uppercase Letters" and "Write Lowercase Letters" with more dots and cool graphics.
Number Games
Just like recognizing letters is important, number recognition also is a basic skill.  "Spot the Number" and "Name the Number" give kids practice with those basic skills until they're ready to move onto more advanced skills.  Skip counting games like "Count by 2" or "Skip Counting Trail" not only helps with navigating numbers, but develops skills kids will use with all numeric operations.  
Science Games
Any games that help to establish the way the world works for kids can really give them a great understanding and confidence as they move through their kindergarten year.  "Plant Life Cycle" and "Seasons" can show kids the fun in science and open them up for more learning in the future.
Why do Kindergarteners LOVE Turtle Diary's games?
Variety
Kindergarteners will never get bored of choosing games on Turtle Diary.  The variety and options available to them, with brilliant colors, dynamic sounds, and amazing graphics, draw kids into the world of online games.  And parents can know that their kids are having fun while learning in the process.  From math to science, reading to writing, and even geography and music, Turtle Diary has it all!
Challenges
While kids may start picking games that they think they can win, they are building confidence in the process.  Turtle Diary gives them the chance to try new things and explore new topics while feeling challenged at their level.  The games meet them right where they are educationally, but then encourage them to move beyond as they explore new games in the same subject areas.
Fun
Turtle Diary is all about fun!  Not one game on the site is boring, and it gives kids the one-on-one attention that they often lack in a classroom.  They are directly interacting with the content presented in a dynamic format.  Kids will keep coming back for more, strengthening their skills one game at a time.
Not only does Turtle Diary meet kids where they are, it challenges kids to choose new subjects and explore topics that they haven't yet experienced.  Confidence built with success in basic games and those that build their educational foundation encourages them to play more games.  While they have fun, they are building their learning muscles and reinforcing skills that will last a lifetime.